Back to staff directory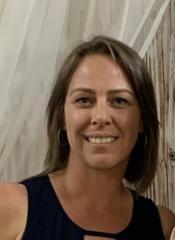 Off-Campus Programs Coordinator
I moved to Fort McMurray from Alberta in 2006, and I have had the privilege of working with FMPSD for the last 16 years- my entire teaching career thus far! My first few years of teaching were spent at Composite High School, where I taught English Language Arts and Social Studies from grades 9-11. In 2011, I came to Frank Spragins as the English and Social Studies teacher, and the following year, due to the incredible growth in the school, I took a new position as the Off-Campus Coordinator. I currently also supervise home education at FMPSD for Grades 1-9 as well. I have spent 10 wonderful years here.
I hold a Bachelor's Degree in English Language and Literature, a Bachelor's Degree in Education Intermediate/Secondary and a Master of Educational Leadership and Administration- all from Memorial University of Newfoundland. During my teaching career here in Fort McMurray, I have been nominated for both the Edwin Parr Award and an Alberta Excellence in Teaching Award.
Outside of school, I love spending time with my family and friends. I have a husband and a daughter that I feel very grateful to have in my life. I also have a nice little cottage down toward Athabasca, where we spend our summers. I have a strong connection to this community, and we have made Fort McMurray our home. I also love playing guitar, travelling, reading, and meeting new and interesting people.
Frank Spragins provides an environment where every student can be successful. I have been able to watch this small school grow and flourish into the inclusive and caring place it is today. I strive every day to make Frank Spragins a place where everyone belongs. Working here has been a gift- the relationships that I have developed with staff and students are nothing short of a blessing.